Recently I received several oil sludge treatment projects and haven't gotten any feedback yet. For oil sludge treatment projects, clients usually want to treat waste oil or sand from the solids piles or lagoons.
The Client's Headache with Oil Sludge: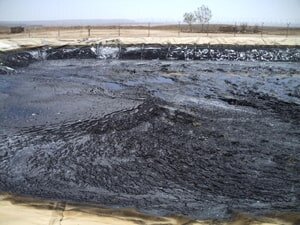 Imagine trying to juggle waste oil and sand—talk about a sticky situation! Clients want it all: effective separation, ticking the environmental compliance box, and keeping costs down. The suspense is real, waiting for the verdict on ongoing projects.
When you're meeting trouble in oil sludge, GN Solids Control can help. Here are the steps of common discussing:
Knowing the material of the oil sludge is important. Some of the projects need to reuse the oil, and some of the projects need to treat oil-based sand and reduce the contamination. Which is, affects the needed equipment and system.
To learn the budget is important, which is due to the total amount of lagoons or sand piles. Sometimes also affects the treating capacity. In the GN Oil Sludge Treatment system, different capacity means different budget.
The process of chemical dosing or pre-heating and mixing. GN doesn't supply pre heating system but sometimes it's important.
After these steps, then it's time to think about the case studies or videos, here is one:
5. Then it's time to think about Vertical cutting Dryer, Shale shaker and decanter centrifuge.
While we're all waiting on the edge of our seats for feedback on these oil sludge projects, GN Solids Control's gear gives us confidence. At first we usually share with a question list for some detailed information and videos, we also hope to have online meeting.
If you are interested in GN oil sludge treatment system, please contact sales@gnsolidscontrol.com, or samuel@gnsolidscontrol.co for a brochure.